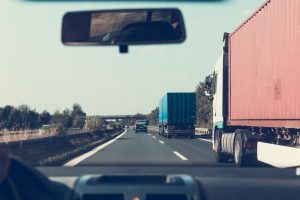 New regulations, driver shortages, supply chain issues, and rising fuel costs are just some of the issues leaving the future of the trucking industry uncertain.  
The way some companies are looking to combat these challenges is via autonomous vehicles. While still in its early stages, this trend could have significant impacts on the industry and those employed by it. In this article, we look at some of the current issues and predicted outcomes.  
State of the industry.
It should come as no surprise that the past two years have been difficult for the trucking industry and driver shortages are one of the primary concerns. Unfortunately, there doesn't seem to be a relief to this shortage in sight.  
There are few young people entering the industry, and at the same time, nearly 25% of drivers in the United States will be eligible for retirement in the next ten years. While the current shortage of drivers is an estimated 80,000, the American Trucking Association predicts it will reach 160,000 by 2030. 
On top of shortages, new electronic logging device (ELD) mandates have limited the time drivers can be behind the wheel, meaning more drivers are needed to cover the same amount of time as before the mandates.  
Companies employing drivers find themselves competing for the existing labor supply by offering competitive wages, better benefits, bonuses, and other solutions, all at a time when operational expenses are higher than ever. They are also faced with finding strategies to make the field appealing to young candidates, many of whom are deterred because of the demands of the job.  
Are autonomous trucks the solution?
Experts are predicting that autonomous trucks will be the save the trucking industry needs to stay afloat. Not only would autonomous trucks make the driver shortage moot, but they also have the potential to improve road safety and efficiency amid the growing shipping demand.  
Some of the benefits of autonomous trucks over human drivers include: 
They can operate up to

17 hours

per day. 

 

They can operate around ELD mandates, which limit human driving hours.

 
Of course, this technology is not yet perfected, and is not without cons. Some of these cons include: 
Difficulty operating in extreme weather conditions, such as snow or fog. 

 

Reliance on high-speed 5G connections.

 
Right now, autonomous trucks are a priority for several of the world's largest manufacturers – such as Volvo, Tesla, and Aurora – who are all racing to perfect the technology and take advantage of the emerging market.  
Even former bitter rivals Uber and Waymo are partnering to integrate Waymo autonomous driving technology with Uber Freight.  
Test driving is in progress. 
Depending on where you live, you might even see a self-driving truck in its testing phase.  
Right now in the Southwestern United States, for example, Kodiak autonomous trucks are operating along specific routes.  
Ronald Leibman, head of the transportation, logistics and supply chain management group at McCarter & English, told Forbes, "the pace and success of the tests that are happening around the country would seem to suggest it's only a matter of time before self-driving trucks are on the road in every state. I'd say we are probably two or three years off from that being the case for over-the-road shipments, particularly across the southern U.S." 
Causes for concern?
The idea of automation in the trucking industry is not without its critics; specifically, those on the labor union front who worry about job displacement. By some estimates, autonomous trucks could displace as many as three million workers.  
One solution to this concern is hybridization, where the industry works with a combined fleet of human-drivers and autonomous vehicles.  
According to David L. Buss, chief executive of DB Schenker USA, "it's likely that hybridization between automated trucks and human drivers is the ideal solution to tackle this ongoing challenge… Together, self-driving trucks and human drivers can fill the gaps and complement each other's strengths and weaknesses." 
Buss points out that while self-driving trucks may be better for long haul routes in mild climates, humans are better suited for short routes, loading and unloading, inclement weather, and more.  
Other industries could be impacted. 
The rise of self-driving trucks might not only mean job displacement for drivers. Another industry that might end up hurting is truck stops.  
An article in The New York Times recently warned the support system that serves [truckers] is at risk of disappearing." 
Autonomous vehicles don't need to stop for food or bathroom breaks – meaning if routes along long stretches of highway are given to self-driving vehicles, the businesses along these routes may suffer or close.  
In conclusion…
The state of the long-haul trucking industry is worrying, but one thing is for sure; the rise of autonomous vehicles will shape its future.  
Related articles: