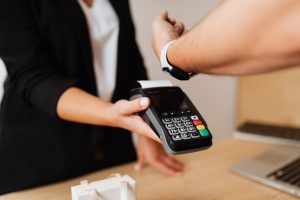 For today's merchants, offering quick and accessible payment options is a must. For physical locations, that often means keeping up to date with the latest quality terminal technology.  
One of the tougher decisions can be whether to rent those current terminals from your provider, or purchase them outright. In this article, we examine that question in depth.  
A clear answer is hard to find. 
Researching whether to buy or rent can leave you with as many questions as answers. You're going to get different advice anywhere you look, which can make it hard to know who to trust. And the truth is, there is rarely a one-size-fits-all solution when it comes to business. You have to evaluate the facts and decide what is best for your individual business.  
Advantages of renting.
Renting tends to be the more common choice for businesses.  
Often, the difference between renting and buying can be a matter of what your gameplan is, and how much capital you have. With less up front, renting might be a better option.  
The pros of renting Point of Sale (POS) terminals include: 
A low upfront cost – if you're a new business just getting off the ground, renting equipment is considerably cheaper in the short term. 

 

You're not married to the equipment – if it turns out the hardware isn't the best fit for your business, you can make arrangements with your provider to change it, rather than owning devices you're unhappy with. 

 

You can update your equipment with the times – as technology advances, so can your POS equipment, without you having to buy a new system.

 

Rentals are often bundled with security software from the provider. 

 
Disadvantages of renting. 
While there are plenty of advantages to rentals, there is always a flipside. The cons include: 
Higher long-term costs – there comes a payment period with renting when you've surpassed the price of purchasing the equipment.

 

You may be locked into an unfavorable contract – renting might come attached to a contract that limits your options and agencies over your payment processing environment.

 

Your provider might pressure you into a longer term – some providers will offer cheaper rental agreements in exchange for a longer contract term, which might seem great at the start, but isn't ideal in the long run. 

 
Advantages of buying.
There are advantages to buying your terminals beyond just avoiding the downfalls of renting. These include: 
Full control – owning your own hardware allows your business to build POS infrastructure that's best for your needs, including using native apps, third-party apps, and 

third-party hardware add-ons.

 

You own the equipment at the end of the day – whether you have the ability to resell it, or it just reliably lasts you for a long period of time, ownership can come with more ease of mind than renting, and is one less thing to budget for. 

 

You can buy bundled equipment – if you manage a physical storefront, some hardware sellers will offer discounted bundles that include multiple terminals, printers, cash registers, etc. 

 

It is possible to purchase second

–

hand machines, but be wary of faulty equipment. 

 
The most important factor is your business' individual needs. 
No matter whether you choose to rent or buy, what's important is that you're using the best technology for your business. When choosing the terminal, be sure to consider the following priorities: 
Ease of use – for your staff as well as your customers.

 

Simple/custom price input.

 

PCI compliance.

 

Payment security.

 

Compatibility with latest payment methods, such as tap, mobile wallet, etc. 

 

Portability.

 

Connectivity – some terminals can connect to WiFi and some to ethernet, depending on your setup, that distinction will be critical.

 

Receipt options – does the terminal print or email receipts? 

 

Warranty/replacement options – whether renting or purchasing, be sure to know what your options are if the hardware is damaged or broken. 

 
In conclusion…
There is no one right way to go about getting your payment processing equipment. Whether you buy or rent your terminals, there are advantages and disadvantages.  
Largely, the best solution is going to depend on your business' upfront capital, monthly budget, physical setup, and other unique needs.  
The most important thing to remember is to shop around, and not let a provider lock you into a contract that doesn't serve you.  
Related articles: