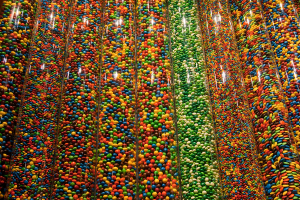 If you're a business looking to purchase a SaaS solution for many employees on your team, you might have encountered the term bulk licensing. While bulk licensing is a solution that might save your business money in the long run, you want to be sure you're not paying for more than you need, and that all your requirements are sufficiently met.  
In this article, we look at bulk licensing and answer some of the most important questions your business might have. 
The final issue of Schooley Mitchell's three-part series on SaaS. 
Schooley Mitchell has recently expanded to add Software as a Service (SaaS) to our areas of cost reduction specialty. To mark this exciting time, we are publishing a three-part series on SaaS – concluding with today's deep dive into bulk licensing.  
What is bulk licensing?
In the world of software licensing, bulk or volume licensing is the practice of selling a license, product, or suite of products to be used on a large number of computers or by a large number of users. An easy example to imagine is a university providing Microsoft Office programs to each of its students and faculty members.  
A SaaS bulk license agreement will include the following information: 
Which products/services the customer can access and for how long. 

 

How many users/seats are included in the agreement. 

 

Restrictions to usage, if any.

 

Permitted user locations (which is becoming increasingly relevant in the era of hybrid work). 

 
The advantages of bulk licensing. 
For large businesses paying for many users, bulk licensing is often far more affordable than paying per seat. Vendors are often willing to offer very competitive rates for a customer purchasing hundreds or thousands of seats for the foreseeable future.  
Likewise, the larger the organization and the more seats they're looking to license with an SaaS provider, the more negotiating power they tend to have over the features, cost, and service they receive.   
Bulk licensing comes with a risk. 
The main risk of bulk licensing deals is that without vigilance, your business can quickly fall out of an optimized state regarding your SaaS spend.  
Forbes calls this the "quintessential Goldilocks problem… Purchase too many licenses and unprovisioned or inactive licenses will never get used, resulting in wasted spend. Purchase too few, and your employees could deal with the constraints of having to share, swap or reassign licenses frequently." 
In either scenario you're wasting money; either on idle licenses or lost productivity.  
Finding balance is hard. 
For businesses, hitting the sweet spot where your SaaS licensing is optimized can be incredibly difficult, especially when management has so much else going on. However, as your business grows and takes on more staff who need more seats, not having this balance will cost you.  
Some of the reasons companies struggle to find balance include: 
Too many managers/supervisors responsible for overseeing licensing purchases. 

 

Lack of records for software purchases and their usage. 

 

Over-estimation of licenses needed to account for future staff growth. 

 
What to keep in mind when purchasing licenses. 
If you're looking into bulk licensing for your SaaS solutions, remember that the more organized your company is, the farther your purchasing power will go. If, for example, you're looking to negotiate good rates for your employees, and several departments are already locked into one contract, your purchasing power is diminished. Having a central person or team in charge of managing licenses will go a long way in preventing this.  
Whoever has authority over software licensing should also be employing best practices for monitoring their usage/usefulness. Do regular audits that compare the number of purchased licenses to the number provisioned to users; then compare that number to the number of licenses being used in the past 30 days. Discrepancies might mean there needs to be an adjustment for the sake of your business' bottom line.  
Software licensing management tools exist for this very reason. In a big company, with lots of moving parts, it's understandable for licensing details to slip through the cracks. However, those slips could cost you. Especially if they end up violating regulations or policies that could result in your business being fined or losing a relationship with your vendor.  
In conclusion…
Bulk or volume licensing is the practice of selling a license, product, or suite of products to be used on a large number of computers or by a large number of users. It is an effective pricing strategy for large and growing enterprises – if they ensure their SaaS services remain optimized, and that their licenses remain organized.