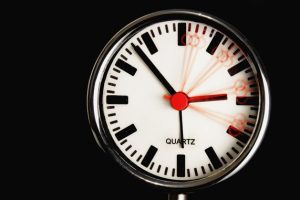 Across Canada and the United States, small businesses are hurting from the financial ramifications of COVID-19. Even while businesses open back up, many are still struggling.  
Canada's small business debt hits $139 billion. 
As of September, The Canadian Federation of Independent Businesses (CFIB) estimates that small businesses owe a collective $139 billion. Furthermore, the average business owes close to $177,000 due to restrictions and closures. In the hospitality and tourism industry, that number is closer to $333,174.  
With the economy not yet back to pre-pandemic conditions, it seems unlikely that many businesses will be able to pay down their debts.  
The CFIB reports that: 
76% of businesses believe it will take them more than a year to pay off their debt. 

 

For hospitality and tourism companies, the number jumps to 86%. 

 

A quarter report fearing they will never manage to pay off the debt. 

 
How are Canadian business owners staying afloat?
The rise in debt has also revealed what methods owners are using to continue financing their small businesses through these difficult times. The CFIB found: 
Almost one-third of business owners say they use credit cards to make ends meet. 

 

Almost one-third have been using their personal savings. 

 

78% are making use of government assistance programs, which cover roughly 31% of the shortfall in expenses. 

 
Small businesses in the U.S are facing similar problems. 
American small businesses are not exempt from the debt problems that plague Canadian business owners. The Federal Reserve reported 95% of businesses were affected by the pandemic, and 91% sought emergency assistance funding.  
Small business lending is a multi-trillion dollar industry in the United States. Likewise, in 2020, the Paycheck Protection Program (PPP) loaned out over $800 billion to businesses. In March, a $1.9 trillion COVID-19 stimulus package was released to businesses across the country.  
Although the data is not as clear about small business lending in the United States, all evidence suggests that American small businesses are in the same trouble as Canadian ones. For businesses in states like Louisiana or Mississippi, the additional blow of Hurricane Ida at the end of August has only exacerbated the issue, as property damage and power outages have caused significant downtime.  
American businesses are struggling to employ at full capacity. 
A record level of vacant positions across the United States is also contributing to rising business debt. Bloomberg reported that as of August, 50% of small businesses had job openings they could not fill. The numbers have not been this high since 1986.  
To combat this unemployment crisis, 41% of small businesses have raised compensation to attract workers. Likewise, 32% intend to add to payroll in the next few months.  
Understaffed, it may be hard for small businesses to perform at a level where they can begin paying down their debt.  
What can small business owners do? 
If you're one of the small businesses experiencing a surge in debt due to the pandemic, there are steps you can take to improve your financial situation, even in a small way.  
Most businesses that fail do so because of cash flow management issues. If you're struggling with cash flow management, here are some things to keep in mind: 
Don't jump to raising prices

– while underpricing goods means you won't have enough incoming cash, overpricing may mean you won't make enough sales and risk turning away customers. You want to find a sweet spot where you'll remain competitive without undervaluing yourself.

 

Offer time-based incentives –

if you have lots of cash tied up in unpaid invoices, it can be hard to stay on top of your expenses. One strategy to increase your liquidity is encouraging clients and customers to pay on time via time-based incentives.

 

Choose your credit wisely –

using credit isn't inherently bad, especially when done with planning and caution. However, it is important to do your research and find a line of credit that makes sense for your business. Traditional banking options may not be the best choice.

 

Implement saving techniques –

there are many saving strategies businesses can utilize to manage their cash. Among them, opening a separate business checking account, using accounting software, and investigating each expense to see if it has a positive return on investment (ROI) stand out as quick, effective options. 

 
It is also never a bad idea to work with external professionals, such as bookkeepers and cost reduction specialists, who can help you save money while growing your business.  
In conclusion…
The pandemic has launched an unprecedented debt and employment crisis for small businesses across Canada and the United States. While recovery is projected to be years away, there are steps business owners and CFOs can take to give themselves a financial boon.  
Related articles: