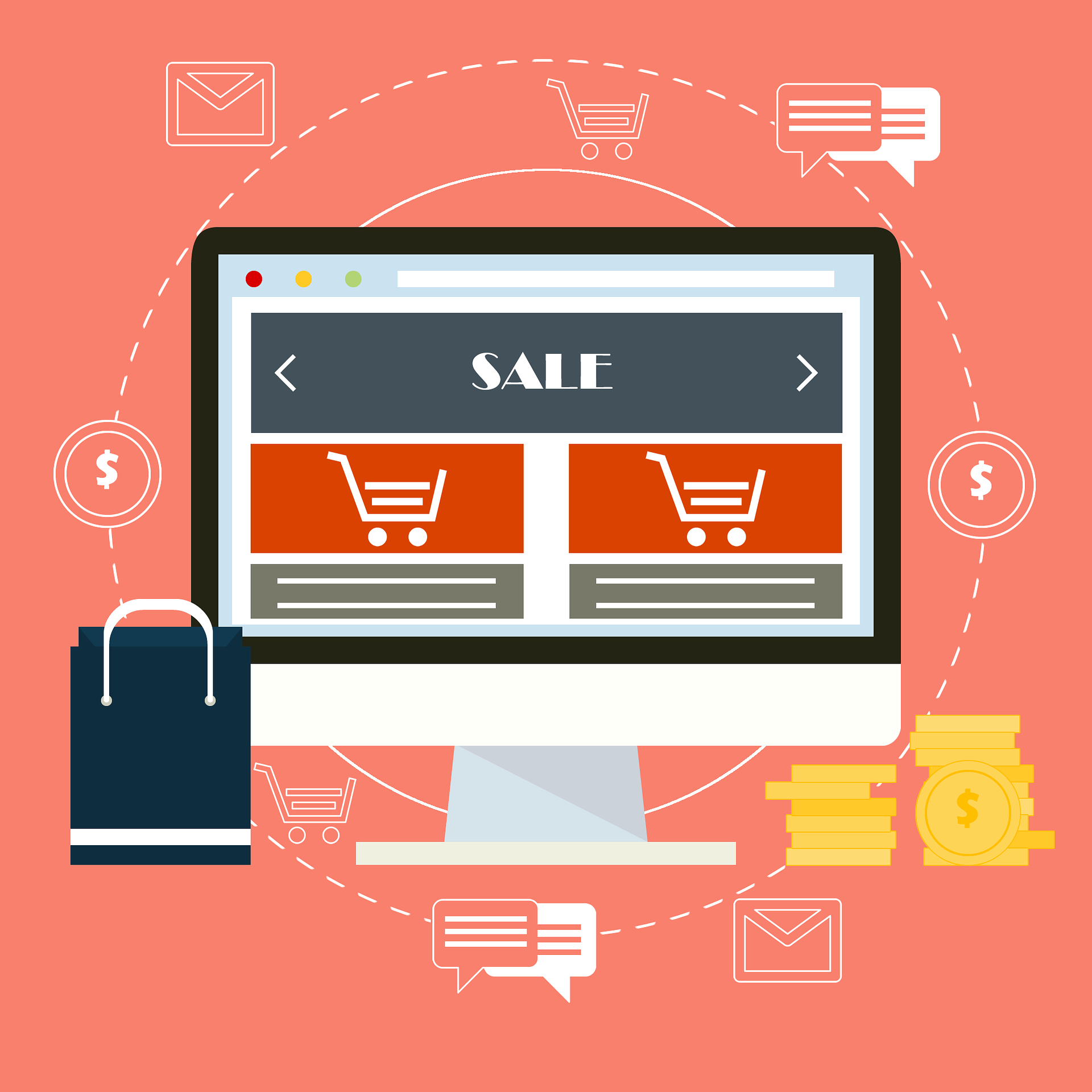 Gone are the days of casually strolling through the mall, sipping a coffee, and window shopping. Now consumers 'window shop' online before committing to a purchase. To keep up with consumer habits and turn casual visitors into return shoppers, brands need to upgrade their e-commerce platforms.
A website's design is an essential component of an e-commerce sale. A well-designed website allows the shopper to easily find what they are looking for without feeling lost or overwhelmed. If a website is poorly designed, shoppers will quickly move on to the next to find what they are looking for.
To help your business upgrade your website, we have put together a list of six key components of a well-designed, user-friendly website.
Keep it Simple
Have you ever visited a store and felt instantly overwhelmed by the lights, music or layout? The same feelings can arise when trying to shop on a poorly designed website.
A website should welcome the consumer. Not scare them away.
The first page a consumer sees when they click on your website is the equivalent of a storefront. It should represent your brand, present your best products, and be pleasing to the eye.
Here are some quick tips to help create a welcoming site:
Pick an on-brand color scheme using only 1-3 colors.
Use high-quality images.
Use colors to emphasize certain elements (i.e add to cart, checkout, cancel, search).
Don't put too much content. Allow for empty space.
Easy to Navigate
A properly designed website is easy to navigate. Shoppers do not want to click through five different pages to find what they want to buy. They should be able to find what they want within three clicks.
Provide visual cues, such as color contrasting, to draw attention to important elements and guide the shopper through the site. Organize products into categories and list them in a sidebar. Lastly, use simple language when labeling products so they are searchable.
Make it Quick
A slow webpage is the kryptonite of the e-commerce world. If a webpage does not load quickly, 54 percent of shoppers will leave the website and look elsewhere. How slow is too slow? A recent study found 80 percent of shoppers expect a webpage to load within ten seconds.
Create a Hassle-Free Checkout
A long e-commerce checkout experience is just as disheartening as a long line-up at a store. On average, eight out of 10 consumers will abandon their carts at the checkout. Creating a short and effortless checkout experience is pivotal to a successful e-commerce site and limiting the dreaded abandoned cart.
Customers are more likely to give up if they are forced to fill out a lot of information. Allowing shoppers to checkout out as a guest speeds up the checkout process. Guest checkout pleases the shopper and lets you reengage them through email campaigns. It is a win-win.
Transparency is an important aspect of an effortless checkout. If your website appears sketchy or dishonest, customers are less likely to complete their purchase. To increase trust, provide as much information as you can about pricing, taxes, and other fees.
Be Informative
Do not rely on images to sell your products. To make up for the loss of an in-person experience, your website should provide as much information as possible about your products or service.
Using a combination of images, videos, text, and reviews will help the consumer decide if the product is right for them.
Mobile Friendly
If you have ever spent five minutes trying to press a small button on a non-mobile-compatible website, you will understand the importance of this step.
If your website is not mobile-friendly, you risk missing out on multiple sales. In 2020, 45 percent of e-commerce revenue in America came from mobile sales. To cater to these consumers, companies need to make sure their websites are mobile compatible.