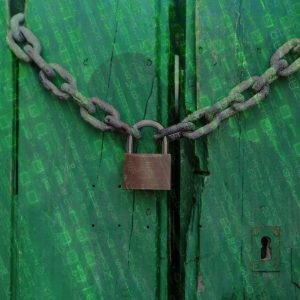 Just like everything else, merchant services have changed over the course of the pandemic. Your business may be trying to navigate contactless payment options or accepting orders over ecommerce platforms, like Instagram. No matter the situation, it's important that you protect your business against the risks associated with online payments, so you can focus on optimizing your use of this developing technology.
Social distancing has really changed the ecommerce landscape. Some businesses find themselves relying on person-to-person, or P2P, payment apps to make transactions online. PayPal, for example, saw an increase of usership from 325 million to 375 million active customers between spring 2020 and spring 2021.
If your business is making use of these tools, here is some crucial information that just might protect your bottom line.
Be careful with P2P apps.
It's important to recognize that not all P2P apps, like PayPal, Cash App, or Zelle, are built with business protections in mind.
Although it is easier for the consumer to use an app, in comparison to a credit card, it is often more secure for retailers to accept credit card payments. Credit cards have certain built-in protections that make them less vulnerable to scammers.
One problem with P2P apps is that money sent cannot always be recovered if, say, the sender no longer wishes to go through with a payment. This makes processes like returns more difficult, but also leaves your customers more susceptible to scams. Let's say someone is pretending to be your business over social media, and accepts a payment for one of your products; once they make some money, they can delete the account and disappear, with no recourse for you or the victim of the scam.
On the other side, fraudulent transactions that target the retailer, are very expensive scams. The cost of fraud for merchants is not only the merchandise or the value of the service, but also the labor and resources that go into fulfilling an online order.
"E-commerce draws a crowd of fraudsters and many merchants that may not have been used to the online sales channel and what it brings with it–the fraud–were unprepared. And I think their eyes were opened [to the fact] that they really need to undertake a dynamic fraud strategy," said Raymond Pucci, Director of Merchant Services at Mercator Advisory Group, to Payments Journal.
Online fraud is a significant risk.
Recently, the Ponemon Institute, sponsored by PayPal, did a study called "The Real Cost of Online Fraud". More than 600 analysts and senior leaders were surveyed regarding their organizations fraud prevention efforts. It came to the following conclusions:
On average, in the United States, organizations lose $4.5 million to

fraudulent transactions every year.

Only 51 percent of respondents said their organizations are prioritizing protecting against online payment fraud.
There has been an eleven percent decrease in effectiveness in organizations preventing against online fraud since the outbreak of COVID 19.

Eighty one percent of respondents admitted their organizations are more vulnerable to fraud because of the recent surge in digital transformation.
This is one of the consequences of sudden, rapid digital transformation.
"Prior to COVID-19, 45 percent of respondents rated their effectiveness as high or very high. Today, only 34 percent of respondents rate their effectiveness as high or very high. Although digital transformation is important to organizations' ability to support business goals, it challenges their ability to prevent online fraud incidents," said the study.
What can you do to prevent online fraud?
PayPal and the Ponemon Institute suggest that success in preventing against online fraud begins with collaborative relationships between internal fraud and cybersecurity teams. Often, this also includes working with an external fraud prevention partner with a lot of industry experience.
Likewise, when using P2P apps, research what fraud prevention tools each service provides. PayPal recently launched Fraud Protection Advanced: a service specifically for enterprise merchants. Zelle benefits from the security measures provided by the banks it partners with. Each app is different, and requires independent research.
In short, make sure you have the best team, consider collaborating with third-party experts, and do your research and be selective about which P2P apps you use.