If the last year has seen your company shift to work from home, you might have found the need for a new or improved internet server to help your business thrive remotely. If your current provider isn't doing the trick, or for whatever reason, you're in need of new solutions, it's essential to prioritize a server that will give you the best connectivity 24/7.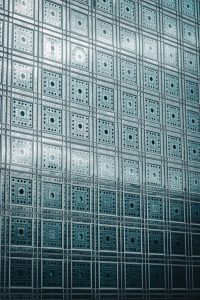 What is a server?  
An internet or web server is a combination of software and, in some cases, hardware that helps with necessary parts of running your business online; such as maintaining your website, supporting your company email, and allowing for file transfer and storage. Server hardware is connected to the internet, and allows for the exchange of data between connected devices, while the software controls how hosted files are accessed. Servers are critical for preventing data loss; something that is otherwise inevitable due to human error and faulty tech.  
There is a big industry debate over on-premises servers versus cloud based solutions. An on-premise server is a physical, on-site server that a provider must maintain. A cloud-based server is a virtual server hosted through cloud computing.  
If you have a website, or use any kind of file share solutions with your employees, chances are that you're paying for a server, whether that be on-premises or cloud solutions.    
What to consider when paying for an internet server?  
You want a functional host of solutions at a reasonable price. Depending what you're using the server for, you might want to prioritize some aspects over others. If you're trying to run a call center remotely, like many businesses are finding themselves doing right now, speed and reliable connectivity are going to be of utmost importance. Knowing what you need is the first important step.    
Location, location, location.  
If you choose a server with poor speed or connectivity, you risk losing existing customers, as well as the opportunity to attain new customers. It can also cause delay in work progress, and overall poor productivity for your staff.  
Connectivity and speed are often dependent on your location, as well as the location of the server itself, if the server is on-premises. When investigating a provider, do some research about the internet connectivity speed in its location of operation.    
Location is especially important when considering whether you want to use a cloud or on-premises solution. On-premises software is installed on your company's devices and servers, whereas cloud software is hosted on the vendor's server and accessed via a web browser. The connectivity in your area is going to determine whether or not a cloud solution is even realistic for you.    
Cloud or on-premises?
There is no shortage of opinions on this question. The truth is either option might work for you, depending on what you need and your preferences.  
In the past few years, cloud has seen increasing popularity, and vendors are beginning to move away from on-premises solutions. Still, on-premises have their benefits. Here is a breakdown of some of the pros and cons of each option.    
The truth is either option might work for you, depending on what you need and your preferences.
Advantages of cloud hosted solutions include:  
Accessibility from anywhere in the world, on any device, with internet connectivity.

 

No upfront installation costs.

 

Predictable, regular payments to cover software licensing, support, daily back-ups, and any potential upgrades you might choose.  

 
All the maintenance is taken care of by the cloud service provider, so you do not need to worry about it.  

 

Highly secure.  

 

Can be deployed quickly, over the internet, in a matter of hours or days.

 

Due to the flexibility of cloud solutions, they can easily scale to meet the changing needs of your business; for example, a period of growth in employees.  

 

You will save on your utility bills, not having to power any hardware onsite.  

 
Advantages of on-premises solutions include:  
Less reliant on your business's internet quality than cloud solutions.  

 

Despite a pricier upfront investment, on-premises solutions have a lower total cost of ownership over the course of the system's life cycle.

 

Because you are paying for the hardware and software installation upfront, you have more control over the configuration, upgrades, and system changes.

 
The choice is yours.  
The best solution for your business is going to be dependent on your location, size, budget, and other determinant factors. Explore your options, and find the right fit for your company.