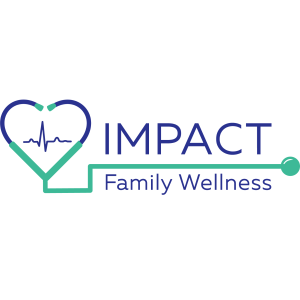 When it's your health that's on the line, would you prefer to see an exhausted doctor on their 30th patient of the day, or a healthcare expert that knows you, what you do, and your health struggles?  
"I can know my patients on a personal basis. They feel more like friends," said Monica McKitterick, APRN, FNP-BC, Owner of Impact Family Wellness. "I could never truly do that in the insurance-based system."  
Monica runs the only Direct Primary Care practice in the Cedar Park, TX area that is fully staffed by nurse practitioners. Thanks in equal parts to their training and their business model, Impact Family Wellness is able to provide the care their community needs without sacrificing personability.  
"In the current healthcare system, professionals have 3000 patients and see 30 a day," Monica said. As you can imagine, that volume isn't conducive to really getting to know your patients.  
Direct Primary Care (DPC) is an alternative to the traditional system that works on a membership-style subscription. You pick a plan and pay the fee, and it entitles you to unlimited access to health care professionals, visits, consults with professionals, heavily discounted lab rates, and more. In Impact Family Wellness' case, 70 percent of care is via text.  
"I don't need to touch you to see the rash on your leg," Monica said. "We try to make it convenient.  
While DPC is great for families with no insurance or health shares, it also works with plenty of patients with great insurance because they simply want someone who actually listens to them. The team works with local businesses that aren't big enough for large health care plans.  
Monica got into nursing right out of high school; she became a nurse in 2005 and a nurse practitioner in 2008. She always had a passion for primary care, but struggled with the traditional health care system. DPC became a solution to those issues.  
Now, Monica sits on the board for CASA of Williamson County, works as a mentor for Austin Angels, speaks at engagements for businesses on various health topics, and even provides services for local events that require a medical provider.  
One of Impact Family Wellness' biggest struggles is educating the community on their service. 
"We can't just put an ad in the paper because no one would know what it means. Our business mainly comes from word-of-mouth referrals," she said. "We're trying to fix health care."  
Monica, along with two other nurse practitioners and an office administrator, continue to grow month over month. In their current location, they have the capacity to treat up to 2000 patients in their community. Ultimately, their goal right now is to provide the care their community needs so they can stay healthy for a very long time. And that means treating patients like human beings. 
 For more information on Impact Family Wellness, visit their website at www.impactfamilywellness.com.