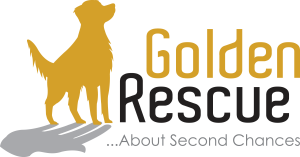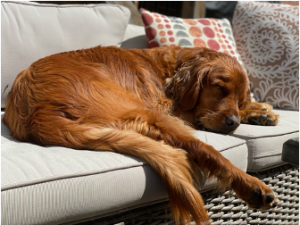 Stephan is a financial sponsor of Golden Rescue and a member of the product sourcing team which supports their web-store fundraising activities. The Lafreniere family is also very proud to have given a Golden from Cairo Egypt a forever home; Kairo joined the family in 2018 and is pictured at left enjoying a nap in the sun.
Golden Rescue™ (GR) is one of Canada's largest single-breed rescue groups. They are a non-profit registered charitable organization run entirely by volunteers working hard to ensure every Golden who is brought into their program is placed with a safe and loving forever family. Since 1990, Golden Rescue has found homes for surrendered, abandoned, unwanted or displaced Golden Retrievers.
For more information, visit them at www.goldenrescue.ca.