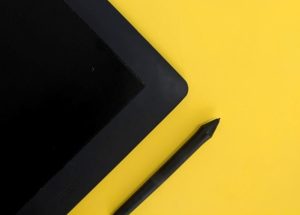 In the past few years, many businesses have begun the transition towards eSignature solutions. While eSignature has been a life saver during the pandemic, and a convenience in many other scenarios, it also has the potential to save your business money in other areas.
In this article, we take a look at the financial efficiencies of eSignature.
It reduces or eliminates paper waste.
The most obvious financial benefit of eSignature technology is its potential to reduce paper waste, or even eliminate it entirely. While it might seem like a small benefit, paper waste poses a huge financial burden on the average business.
Before the COVID-19 pandemic, data estimated that the average U.S office worker used approximately 10,000 sheets of paper per year, 50 percent of which ended up in the trash. An estimated 70 percent of office waste consisted of paper. On top of the cost of paper waste, offices also had to factor in storage space, printer ink expenses, and postal fees. ESignature combats all these costs.
DocuSign estimates that that reducing the paper and handling costs of locating, printing, mailing, and storing paperwork amounts to an average savings of CAD $51 per document.
ESignature increases office productivity.
Not only are you saving money on paper waste and other materials, but your overall office processes will be optimized, and your staff will be more productive. The chance of lost, duplicated, or damaged documents significantly decreases with the right eSignature solution. Likewise, the time of getting paperwork signed is reduced to minutes, rather than hours or days.
Have you or an employee ever stayed after hours to meet someone who needs to sign a contract, lease, or sales agreement? With eSignature, that isn't necessary.
In fact, data suggests that 82 percent of documents signed via eSignature are completed in under 24 hours, 50 percent of which are completed in less than fifteen minutes. This allows you to finalize agreements, collect payment, and achieve peace of mind and customer satisfaction almost instantaneously.
Global capabilities.
If your business does any international work, eSignature is not only the fastest way of getting paperwork signed, but also is recognized as legally binding in many nations around the globe. More and more, governments are headed towards similar international standards of eSignature legitimacy, many of which are technology neutral.
For many businesses looking to expand internationally, this may be what makes it affordable.
In conclusion.
Above convenience and customer satisfaction, eSignature is a way to optimize your processes and save money. If you're unsure of how to go about implementing a solution, or you're worried you're spending too much on your current solution, I am happy to assist with a risk free audit of your eSignature expenses.