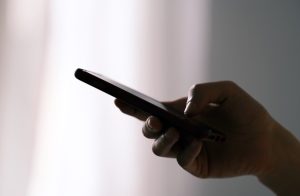 Small businesses are always looking for cost effective ways to get their names out into the world. One potential method is text message marketing. If you can condense your messaging into a quick, easily deliverable text, you may find it effective.
Most people own a smartphone and use SMS (Short Message Service; aka text message) messages daily. If you think about your own phone usage, you're likely more engaged with your texts than with your email inbox, and even most of your social media applications.
Text message marketing is a simple, underrated, and often effective marketing solution. If you're on the fence about trying it out with your small business, there are some things you may want to consider.
Text message marketing centers on consent.
We don't often get to choose what is marketed to us. Despite learning algorithms tracking our behavior, often the products we see are irrelevant to our lifestyle. Ads we don't want are often quickly forgotten or only serve to irritate with the brand. Text message marketing, however, is done on an opt-in/opt-out basis.
Your text message marketing audience must first sign up to receive messages about future deals and promotions before you send them the messages; meaning they are already interested or invested in your brand. Think of a clothing store you already love — if you got a text every time a sale started, it wouldn't be annoying, but rather a helpful piece of information that may or not overlap with your need or want to go shopping.
Essentially, opt-in/opt-out models like text message marketing mean you're not wasting resources marketing to an uninterested consumer, and the customers who are receiving promotional material are consenting to initiate and continue communication.
Your message is more likely to be seen.
Online, most of us use ad blocking software or skip video ads when we can. Most promotional emails don't end up in consumer's main inbox, and many of them are deleted without being opened. The same is not true for text messages. Most people read the text messages they receive, even if they delete them afterwards. Via text, your message is much more likely to be digested.
You can also encourage quick but meaningful interaction within these texts by including polls or surveys. Some text message marketing platforms even allow a toll-free SMS reply option, so consumers can directly engage with you.
It's quick.
Text message adverts are usually quick and provide a link for the consumer to learn more. If the customer doesn't want to follow the link, the whole interaction likely took up twenty seconds of their day, max. This quick, to-the-point method saves time for your marketing team as well as the consumer, and at the end of the day, feels less intrusive.
It's cost-efficient.
Marketing can be expensive, especially ad time, or printing promotional materials. While these other options shouldn't be discounted, text message marketing is a relatively cheap way to have ongoing marketing campaigns. Many platforms allow for a relatively low flat rate that allows you to send hundred or thousands of messages a month.
It's accessible to all demographics.
Marketing on Instagram is going to look a lot different than marketing over email, LinkedIn, etc. Your audience across every platform is going to differ — except on smartphones. Almost everyone has a smart phone, and you can use a direct, simplistic messaging approach to reach them. Plus, since text message marketing is far less common than most methods, it's likely to make your brand stand out.
Keep best practices in mind.
Needless to say, this is a bit different than sending a text to your friends. It's important to be aware of etiquette when crafting promotional texts.
Here are a few good practices to keep in mind:
Know your regulations. Make sure your opt-out system is compliant with regional laws that protect consumers.
Be concise. Texts should be brief and pointed. One way to do this is to remove any extra words that don't add to your message or sentence structure.
Be purposeful. This form of marketing isn't as much for brand awareness as disseminating relevant information. Every text should have a specific purpose.
Focus on copywriting. If you don't have someone specifically hired for this role, practice writing messages that include a call to action. Research similar ads. Ensure that your language is effective.
Schedule appropriately. Don't send too many texts, or text at inappropriate times. This will take industry-specific research to perfect.
In conclusion…
Text market messaging is a great tool for some businesses. It's worth doing the research and considering whether it could help your brand. If you do decide to proceed with text message marketing, remember to keep best practices in mind.