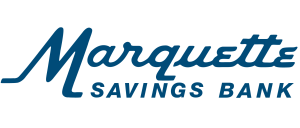 To whom it may concern:
I recently attended the "Connect for Coffee" event hosted by Marquette Savings Bank, and I have to say how astonishing their new Innovation Learning Center (ILC) is, located in downtown Erie. The center is bright, vibrant, features state-of-the-art technology, and even hosts a Main Street Cakery Cafe location for patrons to purchase delicious food and drinks!
Marquette Savings Bank positions itself as "the Hometown Bank," which it is, plus so much more. While they offer the traditional services of the large, national banks, such as personal banking, mortgages, lines of credit, as well as business banking, commercial loans and business credit cards, they truly embrace being that hometown bank. Whether through offering free education sessions to the community, giving back more than $2 million to the Erie area over the last five years, winning awards for their West Bayfront initiative, or utilizing Erie companies and vendors to build and outfit the new ILC, they have truly earned that "Hometown Bank" moniker.
When I was looking for a bank to open a business account with, Marquette Savings Bank was my first choice. I reached out to the local branch, was immediately connected with someone who helped guide me through the process and I was able to sit down, face-t0-face, and have all my questions answered. As I have had additional questions, my help was only a phone call away  – I didn't have to sort through a national call center to finally talk to someone who could help. That is an incredible feature in today's banking world.
As a Strategic-Partner with Schooley Mitchell we recognize the value of going above and beyond for our clients and community – its apparent that Marquette Savings Bank cherishes the same value.
I would highly recommend Marquette Savings Bank for any of your banking needs – they are that neighbor that you can always rely on.
Yours truly,
Adam Baker
Schooley Mitchell