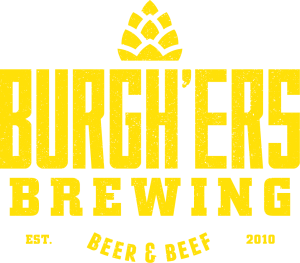 To whom it may concern:
I recently met with a colleague at Burgh'ers Brewing restaurant for a business lunch and my experience could not have been better.
Burgh'ers Brewing is a farm to table restaurant that specializes in locally sourced burgers, sandwiches, and their own craft beer. Burgh'ers utilizes local farmers, foragers, sustainable fisheries, distillers, and brewers to create fine food, drink, and craft cocktails. Their menu boasts a nice variety of meal options with very reasonable pricing.
As I entered, I was greeted warmly and professionally. Eating out in the time of COVID is much different than before due to restrictions and staffing shortages. At other restaurants, the attention customers are accustomed to has been absent. Not at Burgh'ers. Their staff consistently checked on our table, our food arrived as it would have normally, and I was able to have a great meal and conversation without being concerned about making it to my next engagement on time. The meal was absolutely perfect, from the quality of the food, the portion size, and ultimately the value we felt we received.
I'm not alone in my praise of Burgh'ers Brewing – they were recognized by OpenTable as a 2020 Diner's Choice restaurant based on the feedback they've received from other customers.
At Schooley Mitchell we focus on getting to know our clients and colleagues so business lunches are frequent. My experience at Burgh'ers Brewing really stood out.
I really would recommend Burgh'ers Brewing to any business person wishing to entertain clients and build solid relationships.
Yours truly,
Adam Baker
Schooley Mitchell