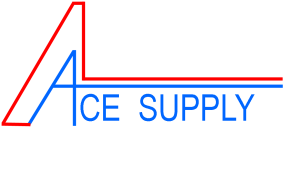 To Whom It May Concern:
I have been purchasing my topsoil and mulch from Ace Supply Co. for years, but I always enjoyed the convenience of calling my order in and having it delivered. After a recent visit to their shop, I realize that I have really been missing out.
Ace Supply Co. is a family owned and operated business focused on landscaping and gardening supplies as well as industrial safety equipment. They provide products for your year-round needs – from bulk mushroom compost for a spring garden, hedge trimmers and zero-turn mowers for your summer landscape, powerful Husqvarna blowers to move those fall leaves, to firewood and salt to thaw you and your driveway during the winter months, Ace has you covered.
I stopped into Ace to ask a quick question and I was greeted by the owner who was as friendly as she was proud. The bright showroom highlighted their Husqvarna power tools and gave off that recognizable orange glow that excites all landscape enthusiasts. As we talked, I learned about how Ace was proud to participate in Harborcreek's 'Keep it in the 'Creek' week, providing their customers with weeklong raffles and giveaways (if you didn't make it, you missed out on the leaf blower giveaway and the Dryshod boots!) and how they are more than just a mulch and rock shop. They really do have everything for your outdoor needs!
At Schooley Mitchell we are very proud of the work we do, and we love to run in to other business owners that are just as proud of the work they do.  The team at Ace is rightfully proud of the business they run and the service they provide to their customers.
If you are like me and took advantage of their convenient phone orders, I highly recommend you stop by Ace Supply to look around – you won't regret it!
Yours truly,
Adam Baker
Schooley Mitchell